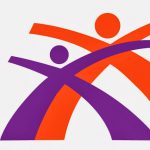 The Los Angeles CARES Mentoring Movement (LACMM) is an affiliate of the National CARES Mentoring Movement (NCMM). NCMM's mission is to create a highly visible and effective national mentoring campaign targeting the Black community. LACMM's two primary goals are to bring guidance to the lives of our youth by pairing them with organizations that offer mentoring services, and and to provide support to the parents of the youth in our community.
ABOUT THE NATIONAL CARES MENTORING MOVEMENT
National CARES Mentoring Movement is a pioneering community-galvanizing movement dedicated to alleviating intergenerational poverty among African Americans. It offers Black children in low-income families and unstable communities the social, emotional and academic supports they need to unleash their potential and graduate from high school prepared to succeed in college or vocational-training programs and 21st-century careers. We employ two primary strategies. The proven-effective, consciousness-shifting model, ideated and built by experts over a decade, unearths hope and resilience in our young living with trauma-causing impacts of poverty—homelessness, hunger, unrelenting violence, gravely under-resourced schools and overwhelmed parents and teachers. The traumatic stress children in poverty live with fuels mental illness and physical disease, including anxiety, depression, hypertension, substance abuse, obesity, violence and also the recent spike in suicide.
A wide body of research shows that adverse childhood experiences combine with poverty to undermine children's wellbeing and their ability to learn and thrive. They are unable to sit still and focus. Their parents, who are overstressed and struggling to make ends meet, are at risk for higher levels of depression, substance abuse and domestic violence. Black children overall are scoring the lowest in all academic, health and developmental indicators compared to their peers.
CARES' unique, 36-week-long curricula are built to help children heal the multiple traumas of impoverishment and override their debilitating effects, which unaddressed will be life-long. CARES' evidence-based healing initiatives unearth understanding, resilience and faith. They instill hope, critical thinking skills, racial pride, and a love for learning and wellness in mind, body and spirit. Our beloved young ones come to understand that they are greater than even their greatest challenges, authors of their futures, as they share their stories and heal together, supported by our trained psychologists, social workers and volunteer mentors in CARES' wide-spreading Wellness Mentoring Circles. Our students and children in detention learn to transform their thinking and behaviors, how to love themselves, as well as one another, and prepare for success in school, careers and life.
One in six Black children is living in extreme poverty, which the federal government defines as a yearly household income of $12,129 or less for a family of four with two related children. CARES' restorative initiatives are singular—they are the only holistic programmatic works being built for the advancement of impoverished Black children and parents nationally. Our curricula are easily adaptable to other ethnicities and cultures.